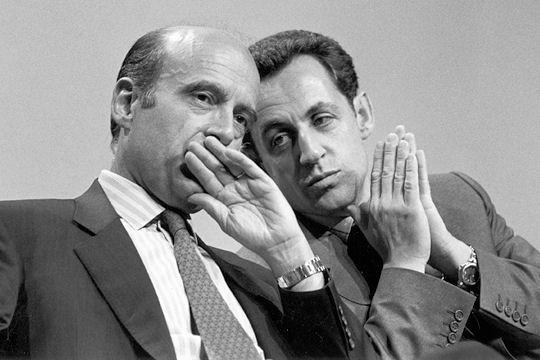 French President Nicolas Sarkozy probably won't win re-election, but he and his Foreign Minister Alain Juppe are shaking up the landscape of Middle East peacemaking long dominated by the United States.
Perversely, as democracy sweeps the Arab world, it is a glaring imperfection of the democratic order that is perhaps allowing Sarkozy to take a more equitable position on Middle East peace than the American President. Because of constant electioneering and populist pandering, many democratic leaders are prevented from taking risks. Obama's UN speech on the Palestinian statehood bid was undoubtedly directed to a domestic audience, as he tries to pick up Jewish voters and sure up his base for November 2012. Sarkozy's low approval ratings at home give him the freedom to lead abroad.
Critics of the French role would point out that they don't plan to vote in favor of Palestinian statehood, and are calling for a resumption of negotiations stipulating that Israel end settlement construction. While that's true, France also does not plan to veto the statehood bid and its insistance on peace talks without preconditions reflects a consensus within the EU and the so-called Quartet. What's most important is that France is emerging as more of an alternative to the United States in the peace process.
On Thursday, Sarkozy spoke frankly about Israel's demand to be recognized as a Jewish state, an honor the United States does not even bestow upon its closest friend and ally. "It is silly to talk about a Jewish state," Sarkozy said while referring to the Israeli demand that the Palestinians recognize Israel as such. "It would be like saying that this table is Catholic. There are two million Arabs in Israel." Palestinians have long contended that by recognizing Israel as a 'Jewish state' all non-Jews would institutionally be relegated to second-class status.
Sarkozy and Juppe's tactics mark a potential French diplomatic resurgence. Juppe succeeded the previous Foreign Minister, Michele Alliot-Marie, who was sacked for dining with Tunisia President-for-life Zine al-Abidine Ben Ali as his forces were violently supressing peaceful protests against him. Oh how times have changed. Like most countries, France was slow to react to the changes of the Arab Spring. But Paris has since taken a leading role in Col. Muammar Qaddafi's ouster from Libya and has strongly condemned Bashar al-Assad's crackdown in Syria. The French even managed to diffuse a civil war in Cote d'Ivoire after the incumbent, Laurent Gbagbo, refused to recognize the electoral victory of his opponent. The French are now trying to present themselves as more of a neutral arbiter in Israel-Palestinian peace than the United States. This shouldn't be hard—France remains one of the largest donors of foreign aid to the Palestinian Authority. The US Congress this week is brandishing proverbial pitchforks and torches over the palestinian bid for statehood at the UN and cutting food, health care and humanitarian aid to the West Bank.
Sarkozy proposed a bold and alternative Middle East peace plan at the UN in September. He called for renewed negotiations within a month, an agreement on borders and security to be reached within six months, and a final agreement to be struck by the time the General Assembly reconvenes in September 2012. Meanwhile, Sarkozy said that the Palestinians should be granted the "Vatican-option" and observer status at the UN. Importantly, Sarkozy said "who could doubt that [an American] veto at the Security Council risks engendering a cycle of violence in the Middle East?"
In a similar French proposal in June, Alain Juppe laid out a vision that was mostly based on American President Barack Obama's vision expressed in May for a two-state solution based on a return to 1967 borders with mutually agreed swaps. The inocuous statement, reaffirming American and Israeli policy for the last decade, was met with indignance and outrage from Congress and Israeli Prime Minister Netanyahu. According to Ha'aretz, "while Obama focused on guaranteeing Israel's security, the French initiative is concerned with 'security for the two states (Israel and Palestine),' Juppe told a news conference. Sounds like a more neutral mediator to me.
When it comes to Israel-Palestine, France more than the United States realizes that the earthshaking Arab Spring cannot be ignored—that the status quo is changing whether the West likes it or not. As Juppe told the Council on Foreign Relations, "things are changing all around Israel. Egypt has changed. Syria is in the situation we said before. Turkey has not in very good relations with Israel today. There are tensions… when everything is changing around you, you can stay rigid and say wait and see. I think it's better to take in account the change and to try to move". Amen.